Let go of the stigma.
Help is here.
Are you feeling hopeless? Do you want to get back to flourishing in a life full of love and meaning? TN Voices is the collaborate leader in guiding mental health transformation. Let us help you or someone you know.
Statewide and national source of referral, support, and advocacy for families and the systems that serve them
TNV has reached more than 50,000 parents / caregivers, family members, and professionals
Building hope for all generations
The collaborative leader guiding mental health transformation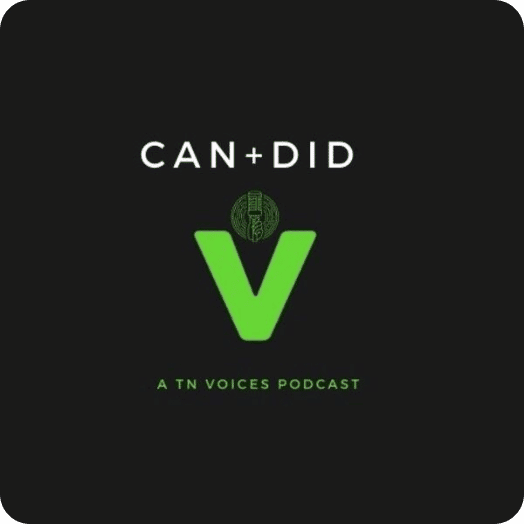 Can+Did, a TN Voices Podcast
Can+Did is a podcast of TN Voices about mental health, featuring stories of people who have overcome mental health challenges, as well as those who have helped people overcome mental health challenges. This podcast is about authenticity, and is intended to give a voice to those who are passionate about mental well being. We hope that by sharing stories, listeners will understand mental health, how important it is and help us reduce stigma. We want you to know that so many who have struggled with mental health CAN and DID overcome their challenges. If you are struggling, you can too.
TN Voices advocates for the emotional wellbeing of all Tennesseans as a beacon of hope. We know this world is full of uncertainty and challenges, but as we work better together, we commit to helping others thrive. It is an honor and a privilege to come alongside others as they find their joy in the journey.
Click here to watch more from The Viewpoint with Dennis Quaid.