Who is TN Voices?
TN Voices is a non-profit organization of more than 100 social workers, peer support specialists, therapists, and care coordinators who are dedicated to providing advocacy, peer support, counseling services, and trainings to children, teens, young adults, and adults in all 95 counties in Tennessee. Our vision is to build hope for all generations. Our mission is to be the collaborative leader guiding mental health transformation. TN Voices speaks out as an active advocate for the emotional and behavioral well-being of Tennesseans by providing essential services, support, and advocating for policy change at the local, state, and federal level. We are passionate about helping and supporting fellow Tennesseans. While you are here take a look at: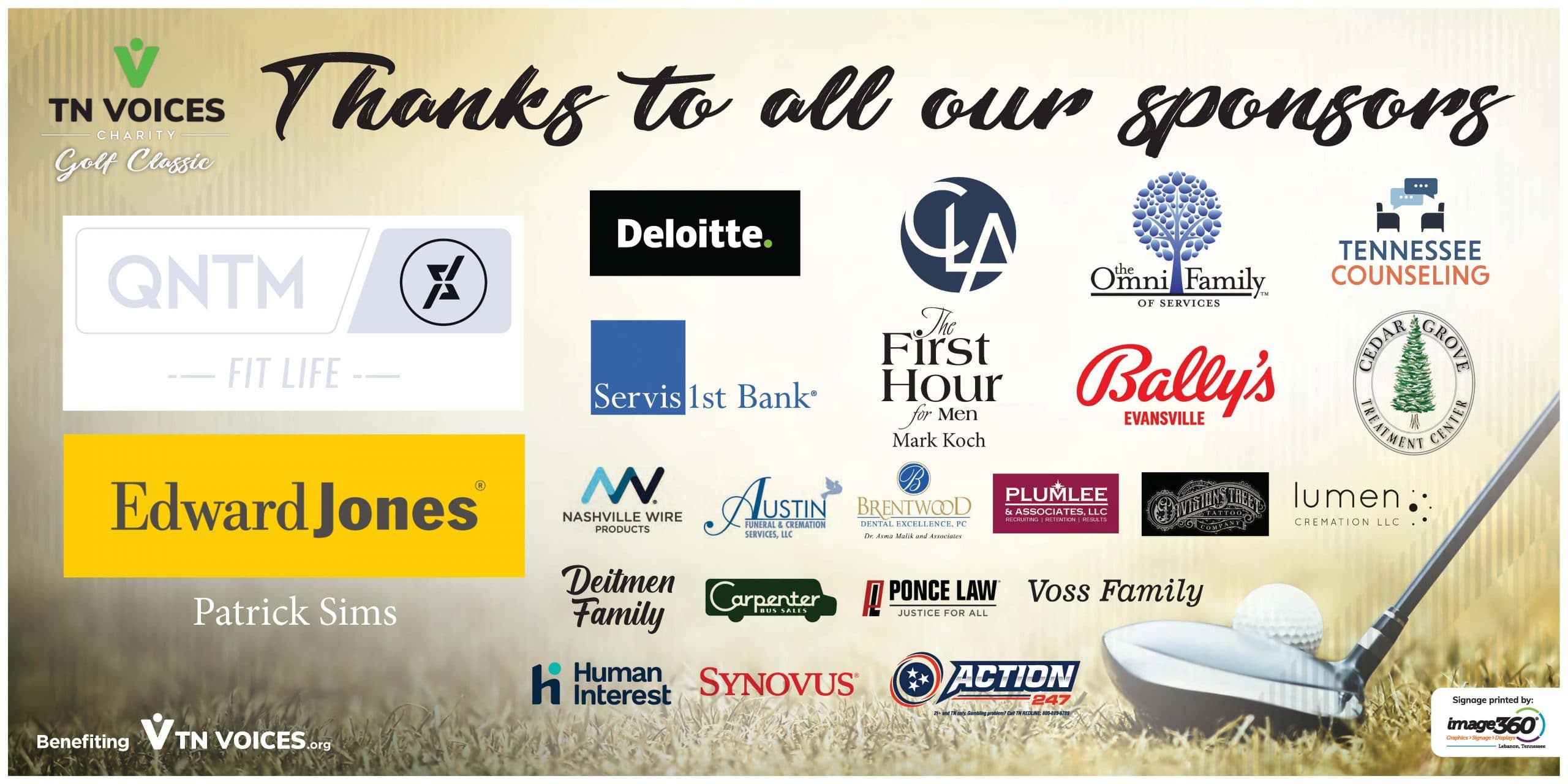 We'd like to thank everyone who came out to support our Charity Golf Tournament that was held on Tuesday, May 17, 2022. We had a fun and successful tournament this year with golfers, sponsors, staff, and volunteers coming together at the Hermitage Golf Course President's Reserve.
---
We need you to join our amazing team!
A career at TN Voices offers a motivating and team player environment with a comprehensive benefits package for full-time employees including Health, Dental, Vision, Company Paid Life Insurance, 403b plan with match and supplemental benefits options – in addition to thirteen (13) paid holidays and a generous PTO accrual system.
Click the button below to learn more about our new available positions and what it looks like to be a part of the TN Voices team.
FIND OUT MORE ABOUT EMPLOYMENT OPPORTUNITIES
Story of Hope – Moving from Languishing to Flourishing is a short film that identifies the events that we have encounter in the last several months, both man-made and natural disasters, compounded with the covid pandemic that has created a feeling of being stuck in an unpleasant situation for too long, causing us to lose our joy and stop flourishing.
This short film provides hope with practical steps to move forward, and also includes the music video, TOGETHER, featuring Tori Kelly, Kirk Franklin, and Joel & Luke Smallbone from the band, For King & Country.
Statewide and national source of referral, support, and advocacy for families and the systems that serve them
TNV has reached more than 50,000 parents / caregivers, family members, and professionals
---
Our Vision
Building hope for all generations
Our Mission
The collaborative leader guiding mental health transformation